Powering Resilient Communities
E.P. Breaux Utility Services strives to be the largest minority-owned provider of high-quality utility and energy services in North America. Through relationships with a diverse group of reliable partners, we deliver the highest standard of service and promote social equity and growth opportunities.
Learn More
Our Services
E.P. Breaux Utility Services Builds the Foundation to Power Everyday Life Across Communities We Serve
With expertise in all aspects of utility construction from underground cables to substations, our main service lines include complete substation construction, underground distribution, and high-voltage cable installation.
Substation Construction
Underground Distribution
High-Voltage Installation
We specialize in:
EPC partnerships

New substation construction (AIS & GIS)

Substation modification and reconfiguration

Bus pre-fab packages

Control building packages

Underground high-voltage cable installations

VE & design assist capabilities
Let's Talk
Projects
Carousel
Carousel
Brazos Gyp 138kV-69kV Switchyard

Guthrie, Texas

December, 2020 - April, 2021

2.59M

Cleco Sellers Road 230kV-138kV Substation

Lafayette, Louisiana

November, 2021 - August, 2022

4.15M

Shintech SPP-3 230kV-34.5kV Substation and Transmission Line

Plaquemine, Louisiana

October, 2018 - December, 2022

8.25M

STEC Red Gate 138kV-69kV Substation

Edinburgh, Texas

April, 2021 - August, 2022

3.68M
Our Customers
Our company is licensed to serve a broad range of customers, from major utility service providers to municipal partners across the Southeast U.S.
History
Setting the Standard for Dependability for More Than 75 Years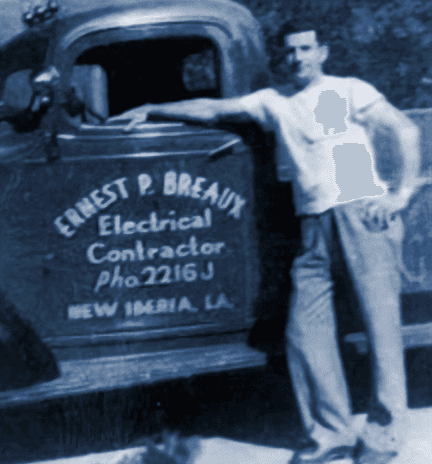 In 1945, Ernest P. Breaux Sr. started a small, family-owned utility company in New Iberia, Louisiana. Early on, Breaux instilled a commitment to dependability—intent on providing the highest quality service to his customers. This led to the motto that guides everything we do to this day and adorns the tailgate of every company truck: MOST DEPENDABLE.
WHAT SEPARATES US?
Our longstanding reputation as the safest, most-dependable choice for utility construction in the region, driven by exceptional, hands-on training and a deeply ingrained culture that prioritizes safety and workmanship.
Bright Futures & Unlimited Potential
Today, under the leadership of President and CEO Collis Temple III, E.P. Breaux Utility Services is a minority-owned business certified by NMSDC with two office locations and projects across the Southeast United States.
EPBUS prides itself on serving diverse populations and communities and strives to position its customers for resilient operations.
Apply Now